NURSING ACTION
Home hospitalization all over Thessaloniki!
---
In NURSING ACTION our priority is to provide the patient with the best possible care through a range of services and services. Specialized professionals visit your place on request and are with your loved ones, assisting with their daily medical care and personal hygiene.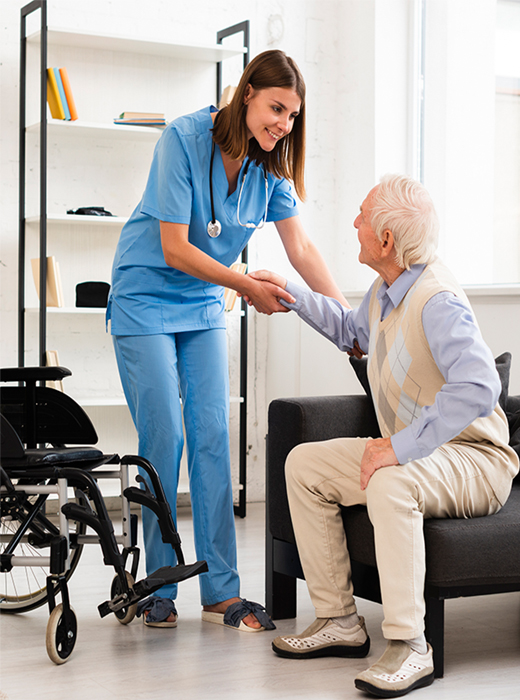 More specifically, our services include:
♦ Personal hygiene (bed or bathroom cleaning)
♦ Diaper change and local cleaning
♦ Blood sugar measurement and insulin administration
♦ Oxygen therapy, nebulization
♦ Venipuncture
♦ Medicine providing (sera, medicines)
♦ Subcutaneous - intramuscular injections
♦ Collection of various biological fluids and transport to laboratories
♦ Bladder catheterization, catheter replacement or removal
♦ Suction of bronchial secretions
♦ Bladder washes
♦ Feeding parenteral, oral
♦ Treatment or replacement of wounds and sores, suture removal
♦ Change of colostomy - nephrostomy - gastrostomy
♦ Low or high curve
---
for further details and information, as well as designing a personalized nursing plan
We serve all over Thessaloniki.